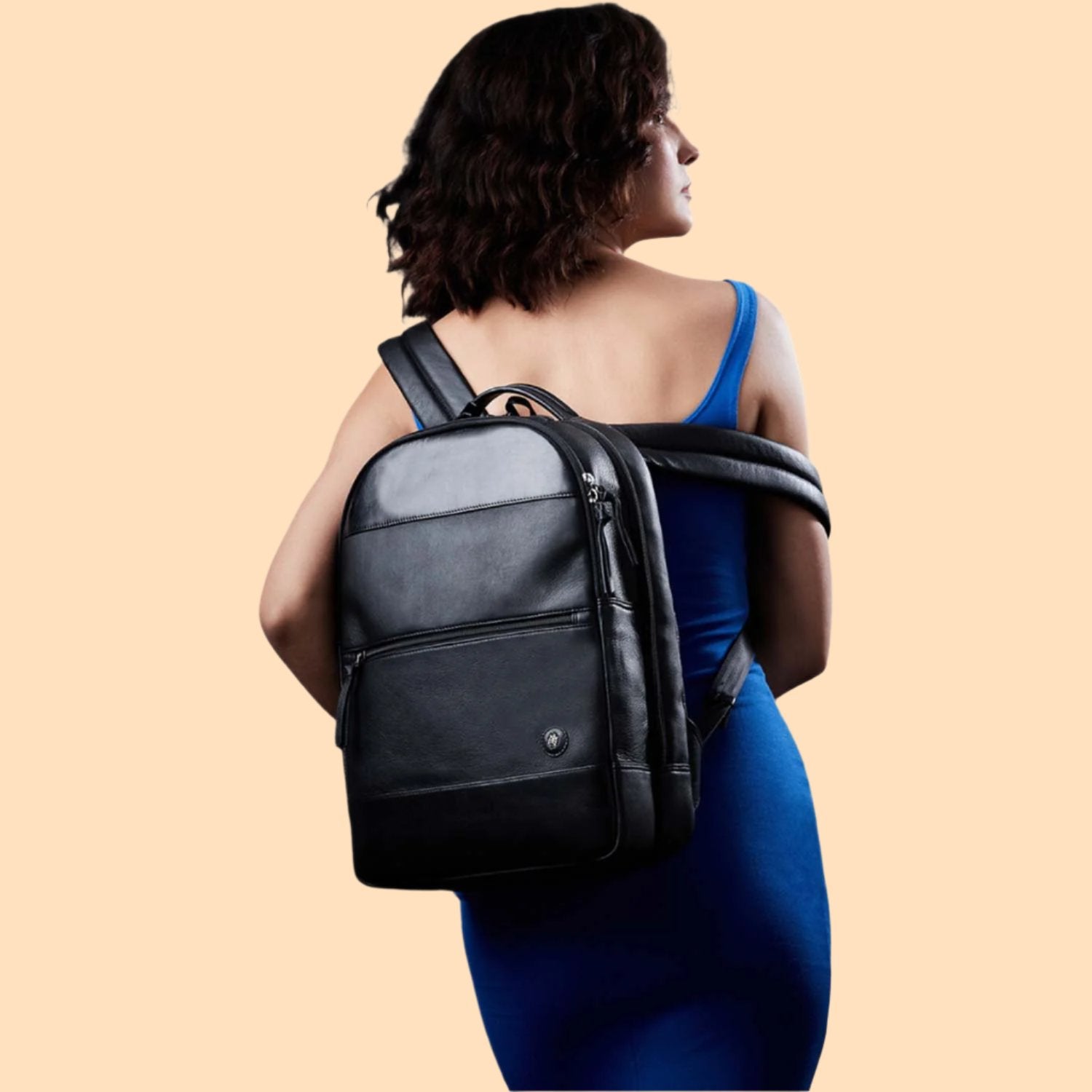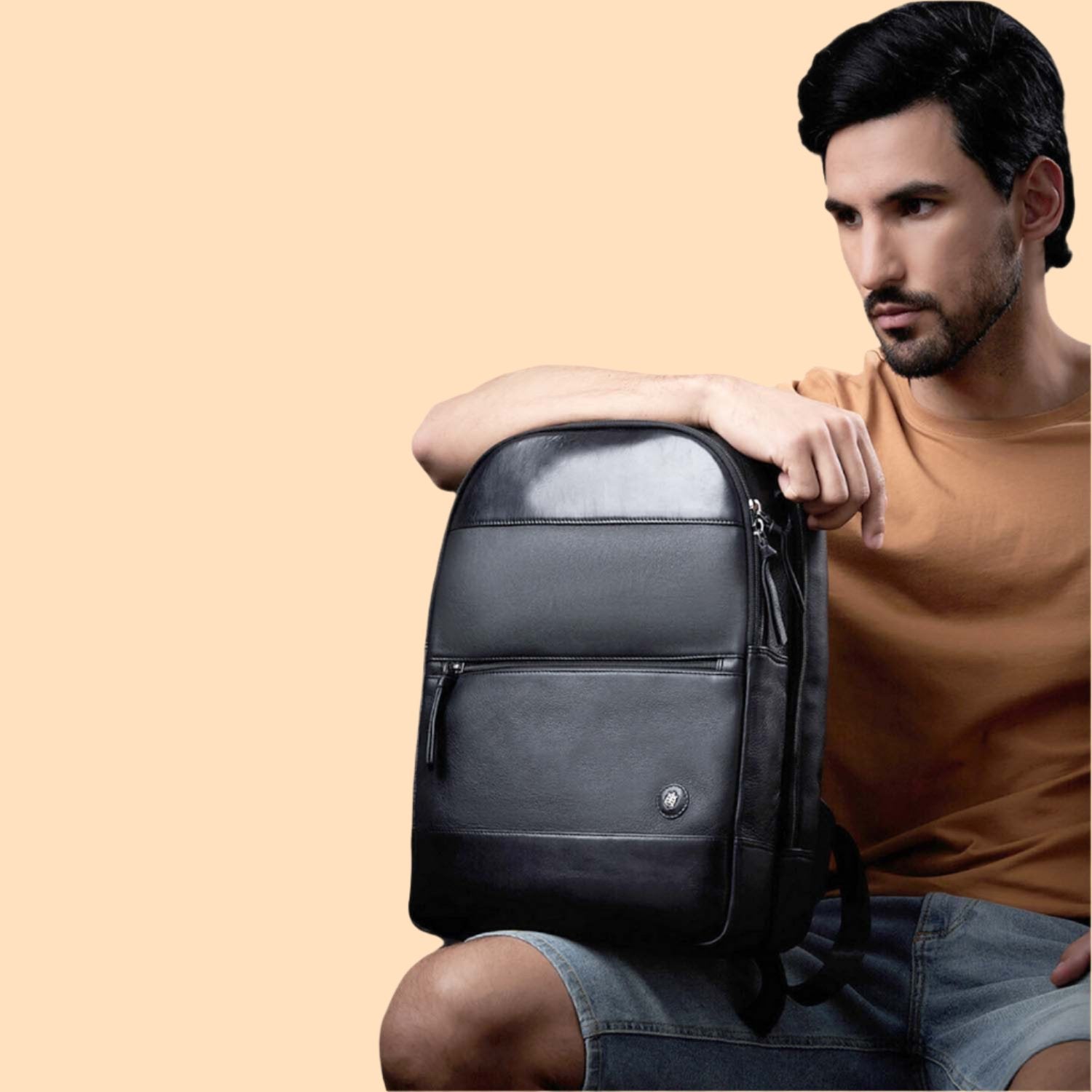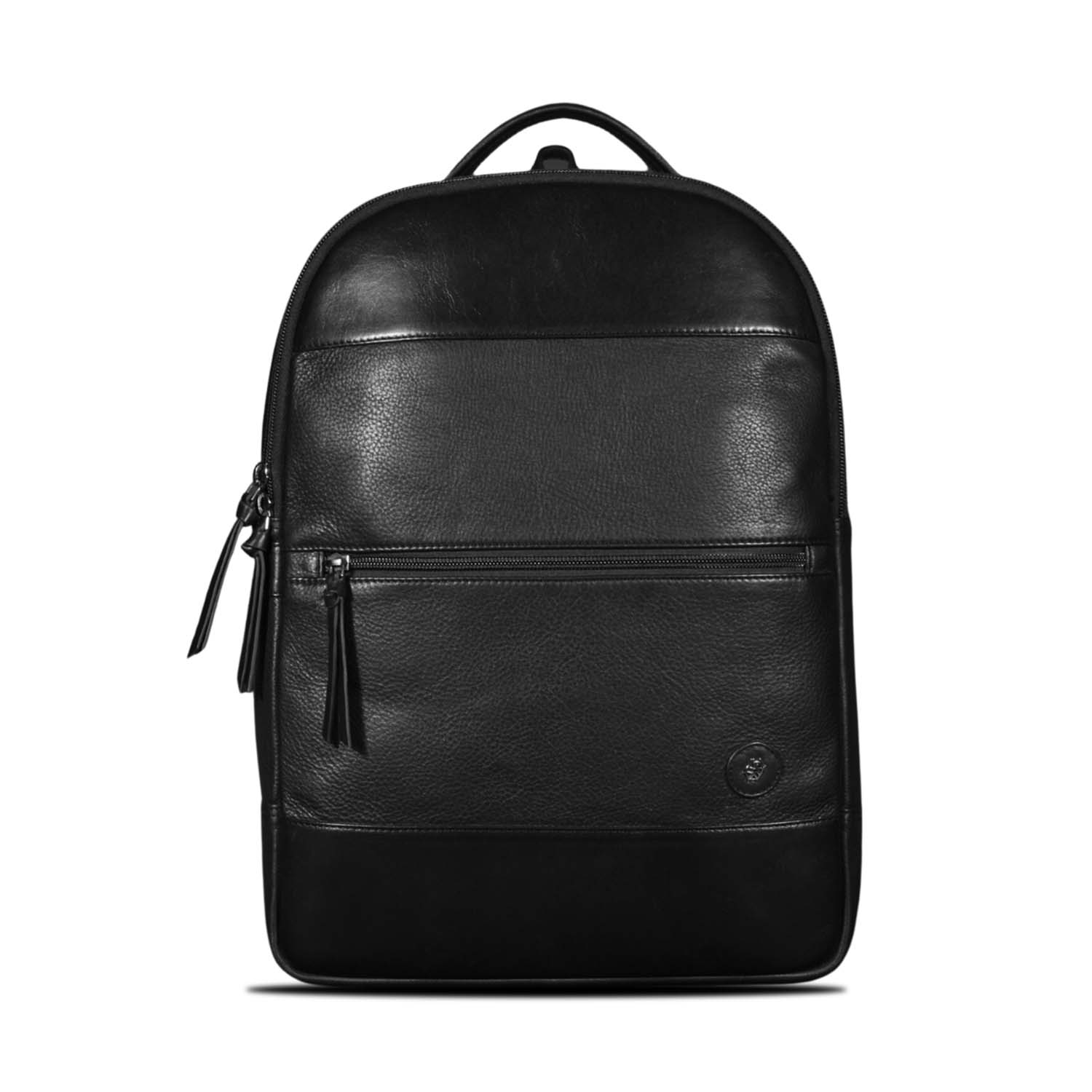 Regular price
Rs. 5,999.00
Sale price
Rs. 5,999.00
Regular price
Rs. 14,999.00
Tax included.
20 people are viewing this right now
The classy Sebastian backpack offers multiple compartments and pockets for enhanced organization and utility. Designed to be an all-in-one work bag, it brings efficiency and style to help you escape the chaos of hectic work hours.
Material – 100% Genuine Premium Leather | Dimensions – H-16 x L-11.5 x W-4.75 inches | Main Compartments – 2 | Exterior – 1 Zipper front pocket, 1 Top zipper pocket, 1 hidden zip pocket at rare | Interior – Front compartment 1 Zip pocket for cash or valuables, 1 slip pockets for a phone or a charger, 2 pen holders. Back compartment 1 laptop holder and 1 Tablet/Ipad holder | Can fit upto 14" laptop and an ipad upto 12 " | Luggage sleeve secures to any Trolley suitcase for a smooth ride.

Business-Ready Design
Meet your one-day business travel needs with ease. Sebastian's design accommodates professional essentials while maintaining a stylish edge.
🔑 Organizer Section
Stay on top of your game with the dedicated organizer section for your stationary essentials.
🌟 Sturdy Quick-Take Handle
Seamlessly transition from adventure to adventure with the sturdy handle – ready for anything
🔒 Reinforced Durability
Built to last. Reinforced straps ensure the backpack's durability, even under heavy loads.
✈️ Airport Security Friendly
Experience hassle-free travel. Sebastian's design is airport security-friendly, making your journey smoother
Subtle Branding
Our branding speaks of quality without overpowering your personal style.
Dedicated Tech Protection
Safeguard your tech investments. Dedicated padded sections keep your laptops and iPads secure during transit.
🌈 Ergonomically Designed Padded Back
Designed for extended use. The ergonomically padded back provides unparalleled comfort, even during long travels.
Stay Organized
Discover the power of six zipper pockets, ranging from large to small. Effortlessly organize your belongings for easy access, every time.
🕵️‍♂️Anti-Theft Pockets
Keep your valuables secure and discreet in the hidden zipper pocket. Your peace of mind is our priority.
⚡ Top Quick Access
Reach for your essentials in an instant. The top quick access pocket ensures convenience on the go.
☔ Water Resistant
Navigate through unexpected weather confidently – the water-resistant feature safeguards your belongings from the elements
🌿Natural Dry Mill Leather
Experience luxury in every touch. The Sebastian backpack is crafted from exquisite natural dry mill leather that ages gracefully.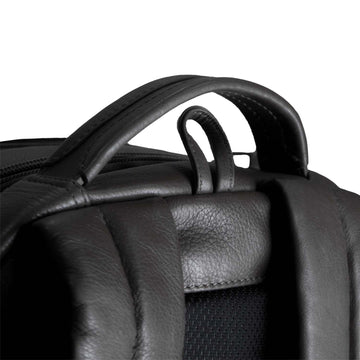 🔗 Hanging Loop
Effortlessly store and retrieve your backpack with the built-in hanging loop.
🎒Padded Straps
Comfort meets style. The padded straps ensure your journey is as comfortable as it is stylish.
🔌 Tech-Friendly
From laptops to gadgets, Sebastian accommodates and organizes all your tech seamlessly
🔑 Never Lose Your Keys
The integrated key leash provides a smart solution for keeping your keys within reach, no more digging
The bag screams quality
Came across this gem from a good friend reference. Liked it. Got it. Loved it! Thanks to WFH, didnt get to use it much initially. But after a couple of months had to travel for work multiple times. I can say, i had more people noticing the bag than me, could be a good thing and not too :)! Well, credit be there where its deserved, the makers of this bag have done justice to the design and practicality. Very well thought of and is an all round performer for officer goers to casual travellers. You wont be disappointed, get one for yourself!